Intellectual Property Rights
Developing the right strategy for registering and protecting creative works and brands, we value your work by structuring and negotiating transactions to safeguard and monetize your intellectual property rights.
Copyright Registration
Copyright Protection
Digital Millennium Copyright Act (DMCA)
Copyright Licensing & Assignment Agreements
Work For Hire
Trademark Clearance & USPTO Registration
USPTO Oppositions, Office Actions & Cancellations
USPTO Trademark Trial and Appeal Board (TTAB) Actions
Trademark Due Diligence
Trademark Licensing
Co-Existence Agreements
Domain Name Disputes (cybersquatting)
Trademark Enforcement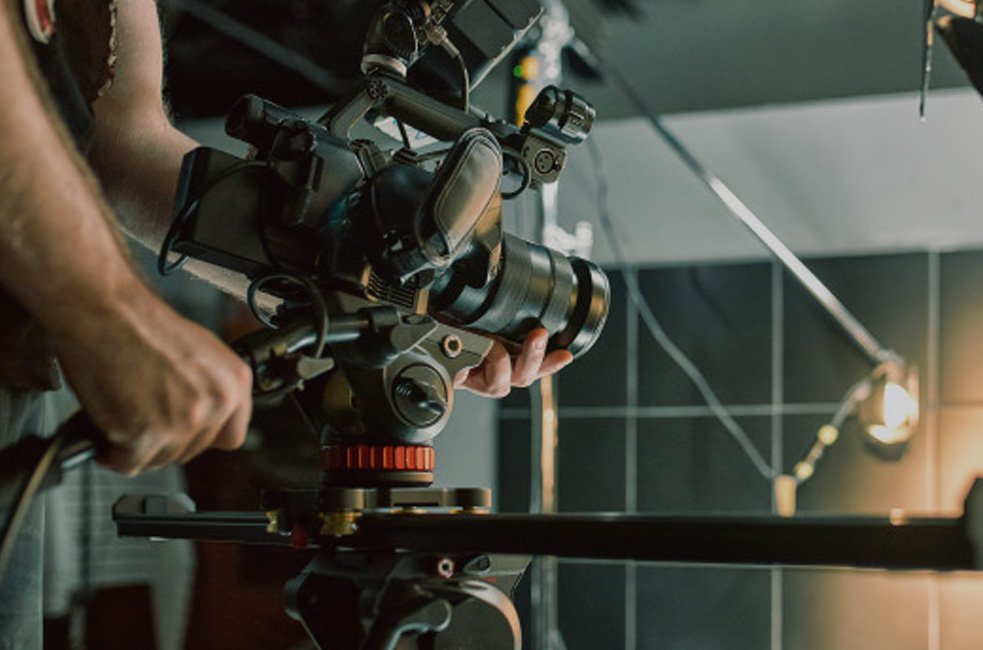 Film & Television Production
Let's dream together. We guide productions large and small, assisting with financing, production and distribution of film and television projects.
Production Counsel
Production Company Formation
Film & Television Project Financing
Trademarks & Branding
Agreement Drafting & Negotiation

Literary Options – Writers Guild of America (WGA)
Life Story & Publicity Rights
Director – Directors Guild of America (DGA)
Producers & Executive Producers – Producers Guild of America (PGA)
Talent – Screen Actors Guild & American Federation of Television and Radio Artists (SAG / AFTRA)
Talent Agency Negotiations
Crew (Below the Line)
Composers & Musicians
Location Releases

Labor Law Compliance
Music Rights Clearance
Production Insurance
Copyright Registration
Copyright Fair Use Analysis
Distribution Due Diligence – Title & Copyright Opinion Letter
Theatrical, Television, VOD & Streaming Distribution
Record Labels & Recording Studios
Producing the next big hit. We advise recording industry professionals on structuring their business, signing artists, and understanding the complicated world of music copyrights.
Label Counsel
Business Entity Formation
Financing & Crowdfunding
Trademark Registration
Compositions & Sound Recording Copyrights
Royalty Collection

Synchronization & Master Use Licensing
Harry Fox Agency – Compulsory Mechanical Licensing
Mechanical Licensing Collective (MLC)
Performing Rights
Organization (i.e., ASCAP, BMI, SESAC, GMR)
Sound Exchange

Agreements

Recording & Distribution
Aggregators (Distrokid, TuneCore, CD Baby)
Publishing & Co-Publishing
Songwriters
Producers
Engineering
Studio Musicians
Studio Rental

A&R
Merchandise
Tour Support
Advertising & Marketing
Copyright Disputes (DMCA
Takedown Notices)
Contract Disputes & Mediation
Putting pen to paper. We advise writers and publishers creating books, magazines and online publications on avoiding any (writer's) block to their success. 
Book Publishing – Digital & Physical
Author Agreements
Option Agreements for Film & Television
Merchandise
Writers Guild of America (WGA)
Trademark Registration
Copyright Registration
Rights Licensing & Clearance
Social Networking & Blogs
Releases & Consents
Privacy & Publicity Rights
The guy behind the guy. We counsel managers and agents on getting the best deal for their clients.
Manager-Talent Agreements
Agent-Talent Agreements
360 Deal Advice & Counsel
Touring & Live Performance
Merchandise
Legal Disputes
Representing Minors (Cal. Labor Code 1700.37) & "Coogan" Accounts 
Licensing & Bonding in California (CA Labor Code 1700) 
The play's the thing. We work with production companies, playwrights and composers making sure the curtain rises on-budget and on-time. 
Theater Production Entity Formation
Traditional Financing Options
Crowdfunding
Playwright Agreements
Performer Agreements
Composer Agreements
Labor Union Compliance
Rights and Licensing
Director & Producer Agreements
Music Rights Clearance
Rights Acquisition & Licensing
Venue & Theater Rental
Production Insurance
Concert & Event Promoters
The show must go on. We support the live event industry create memorable experiences for audiences and fans.
Event Counsel
Event Production Company Formation
Event Financing Options
Talent Agreements & Riders
Releases
Venue Rental Agreements
Promotion& Marketing
Merchandise & Branding
Trademarks
Performing Rights Licensing
Insurance Issues & Indemnity Agreements
Labor Unions & Contractors
Public Relations & Social Media
Building a beneficial relationship with the public. We communicate the appropriate message with clear and concise advice for PR and Social Media firms.
Services Agreements & Statements of Work
Independent Contractors & Work-for-Hire Agreements
Federal Trade Commission (FTC) Compliance
Advertising & Promotion
Celebrity Endorser Agreements
Influencer Agreements
Talent Agency Negotiations
Copyright & Trademark
Licensing and Registration
Labor & Employment Matters
Social Media & Blogs
Non-Disclosure Agreements (NDA)
Image is everything. We work with photographers protecting copyrights and getting the most out of the world captured by the lens.
Photography Services Agreements
Work-for-Hire Agreements
Licensing Agreements
Gallery Exhibit Agreements
Sales Agreements
Copyright Registration
Copyright Infringement
Television & Radio Stations
Staying on air. We advise radio and television station operators on risk aversion and facility management.
Federal Communications Commission (FCC) Compliance
Contractors & Employees
Performance Rights Licensing (ASCAP/BMI)
Station Purchase Agreements
First Amendment Issues
Staying physically fit and mentally healthy. We counsel yoga studios, personal trainers and wellness professionals on avoiding legal exposure when working with the public.
Releases & Waivers
Client Agreements
Instructor Agreements
Studio Rental
Trademarks & Copyrights Registration
Contractors v Employee Guidance
Entertainment delivered across new and ever-changing platforms. We keep up with the times, providing new media companies with updates and counsel on changes in the law.
Live Streaming
Social Media – Facebook, Twitter, Instagram & Tik-Tok
Podcasting
YouTube & VOD Services
Online Music Rights
Release Agreements
Privacy
DMCA Safe Harbor
Copyright Fair Use

"Mark is a top notch human, first and foremost! My business partner and I have been working with him for the last 5 years on some film projects and I don't want to work with another lawyer. He is patient, kind, efficient, incredibly fair and ethical. We feel like we struck gold when we found him. He is who you want on your team, without question. Truly can't say enough good things about him. Just work with Mark, you'll be glad you did."

ARC Law Group helped me set up my business and has been advising my company on music and TV related legal issues. They have saved me time and money. Excellent advice. Extremely knowledgeable. I highly recommend ARC Law Group.

"Mark helped me draw up a private placement memorandum for my feature film production. He came very highly recommended. He lived up to his reputation. He's knowledgeable, courteous, diligent and a super nice guy. Anyone telling a bad lawyer joke has never met Mark. He's a gem and I cannot recommend him enough!"

"The 5 stars should speak for itself. Mark & the ARC team are the flippin best. Ridiculously compassionate, knowledgeable, supportive and engaged. Literally everything anyone could ask of any service. If you're in need of legal services stop reading this review now and hit up ARC!! #arcallday."

"Mark Pearson and ARC Law group are fantastic. Patient with explaining the legal details and excellent at sorting out the details that best suit a particular project. I highly recommend them for your entertainment law needs."